As you can see after the A-arm is removed there is more than enough room to use a
needle grease attachment and apply fresh grease to the inside of the boot, after you
grease the joint you will want to move it around to distribute the fresh grease, after
you move the ball around in the joint check the grease to see how dirty it looks, you
might want to collapse the boot forcing the grease out and add more new grease if
it looks to dirty.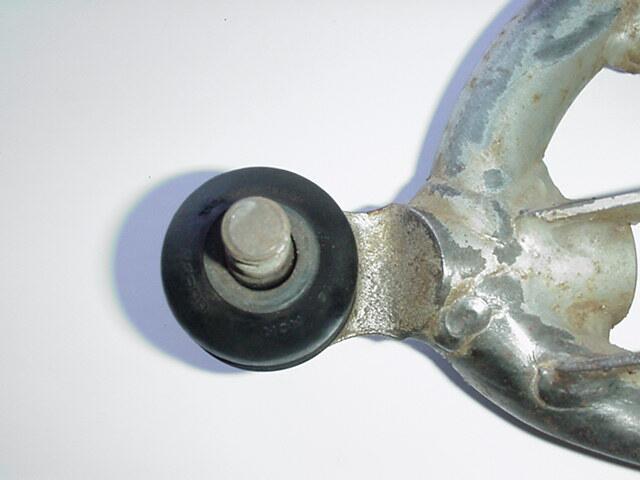 You can get a needle attachment at almost any auto parts house.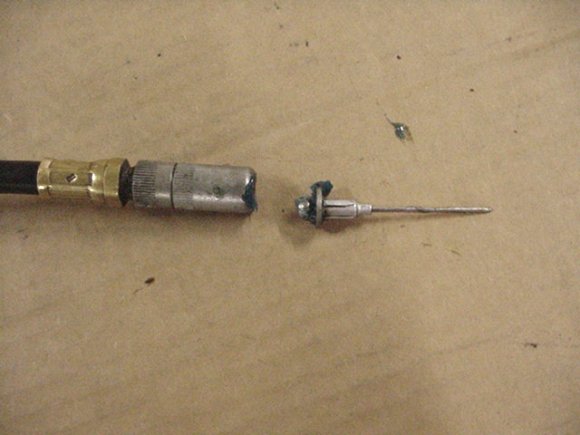 Slide the boot up and put the needle between the boot and the taper shaft.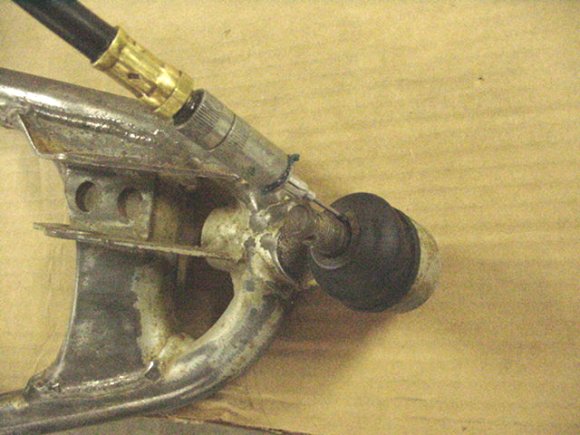 be careful if you add too much grease when you install the A-arm on
the Pilot and tighten it up you might split the boot if there is too much grease in the
boot.
This works on all types of ball joints not just a Pilot.
Someone asked me for the part number for the rubber boot that will work on the stock
Pilot A-arms. It is a Honda automobile part - not motorcyle - so it is a blue label number.
The part # is 53546-611-310. The circlip for it is 53548-611-003
http://pilotodyssey.com/grease.htm