Joined: Mon Oct 08, 2007 12:39 am
Posts: 3190
Location: Oklahoma City, OK
Heres an ATV Racing seat mod for easy removal of heat shield and to allow easy access to oil fill, fuel filter and other behind seat. If ATV Racing has modified your Pilot frame to allow mounting of their seat then this modification will work. It is simply using a pin and "R" pin in place of the rear seat mount bolts and using a nylon lock nut and bolt for the front seat mounts. Torque the front bolts to 25lbs or so, this will allow the seat to pivot forward after the rear pins are removed. I have had this mod in use for about 35 hours and seems to hold up well, then pins don't rattle and the front seat bolts do not come loose as long as they are nylon lock nuts. Also make sure the rear pin fits tightly into the rear seat bolt holes. I used a pin that was slightly larger than the bolt hole then drilled to fit the pin.
Attachments:
File comment: FRONT SEAT MOUNT BOLT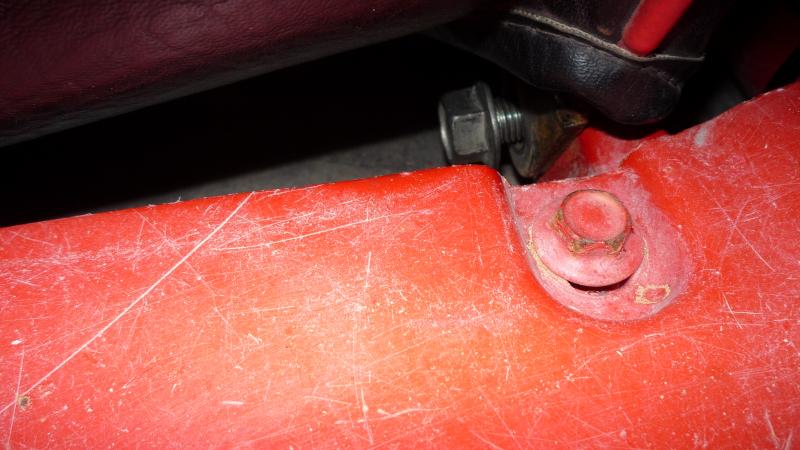 P1000181.JPG [ 55.31 KiB | Viewed 247 times ]
File comment: FRONT SEAT MOUNT NUT
P1000182.JPG [ 51.43 KiB | Viewed 247 times ]
File comment: REAR SEAT PIN INSTALLED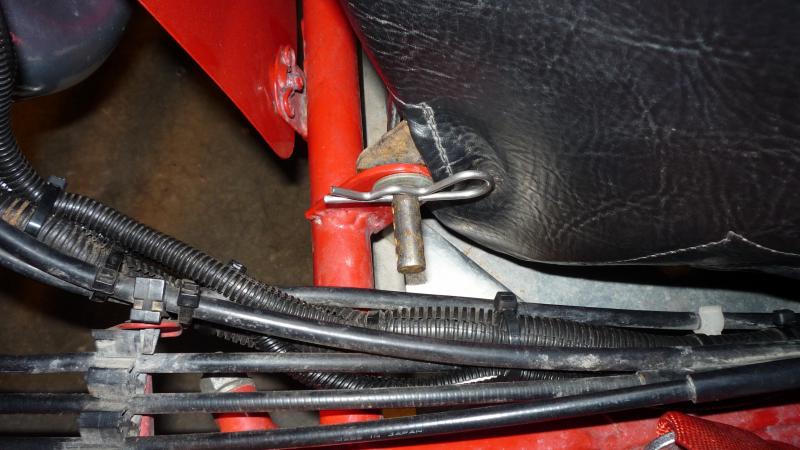 P1000187.JPG [ 59.49 KiB | Viewed 247 times ]
File comment: REAR SEAT PIN AND "R" PIN UNINSTALLED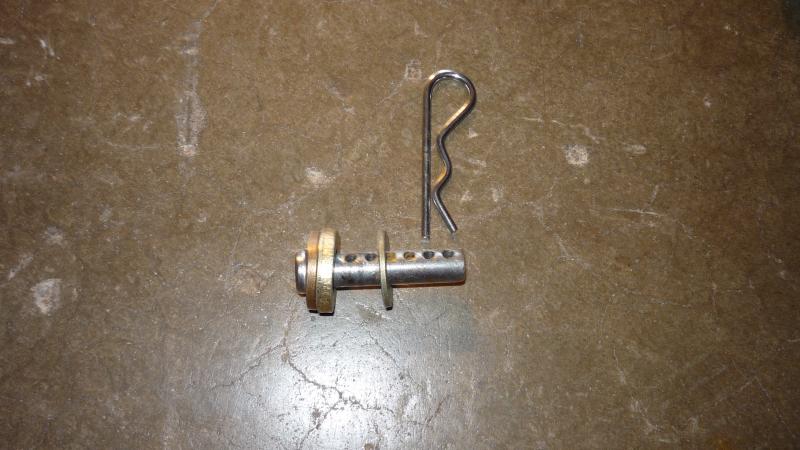 P1000180.JPG [ 54.52 KiB | Viewed 247 times ]
File comment: PIC SHOWING ACCESS AFTER MOD
P1000185.JPG [ 69.41 KiB | Viewed 247 times ]
File comment: REMOVING HEAT SHIELD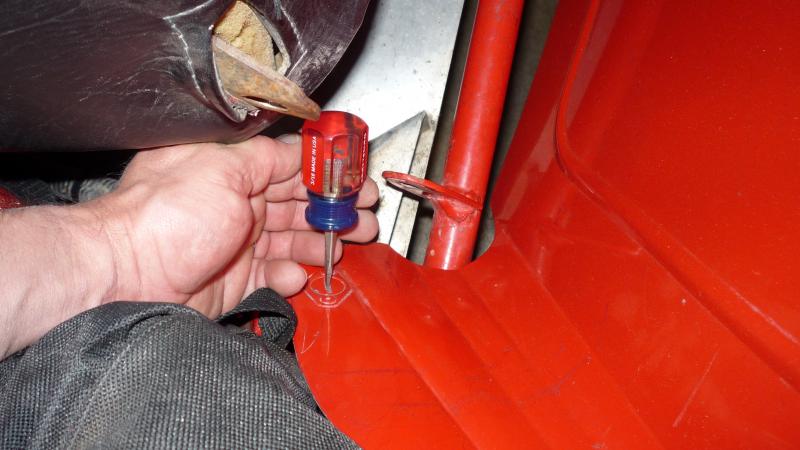 P1000186.JPG [ 48.21 KiB | Viewed 247 times ]