I pick this up the other day for $800 cash. It is an old Ody racer from the 80's. Just wanted to share it here. At first I did not know what I bought. I just new it was cool and it was very fast.I started looking into this car and found out I have a part of Ody racing history.
Here are some pics.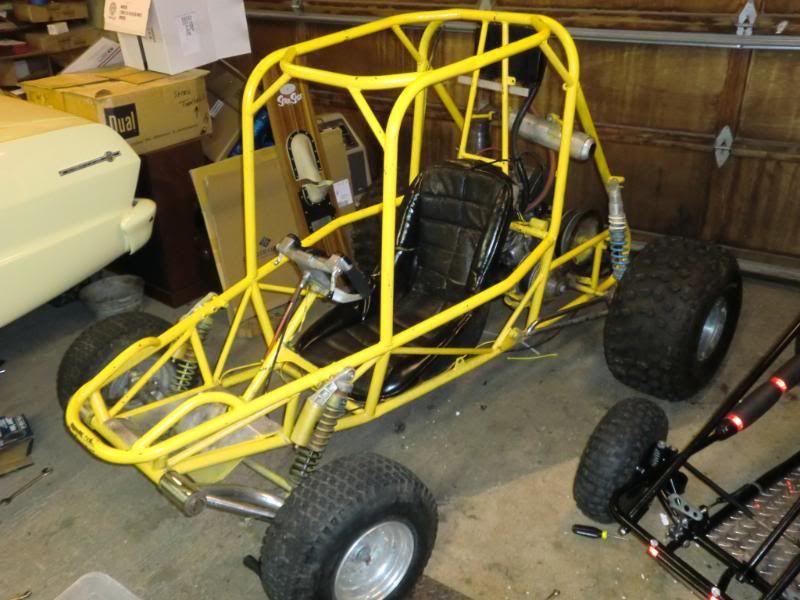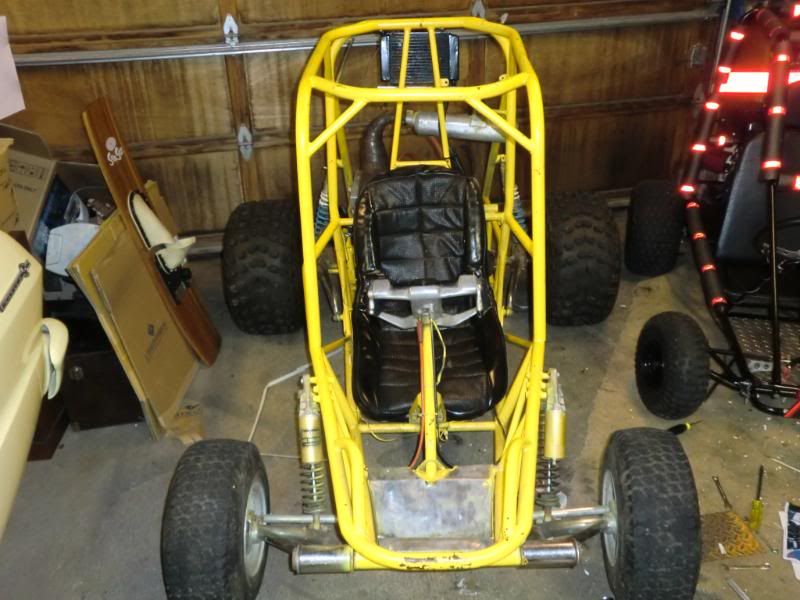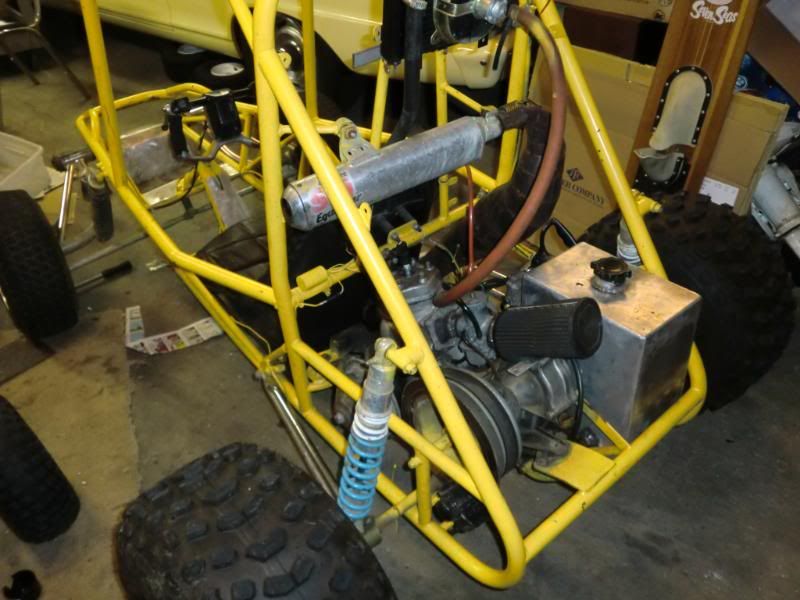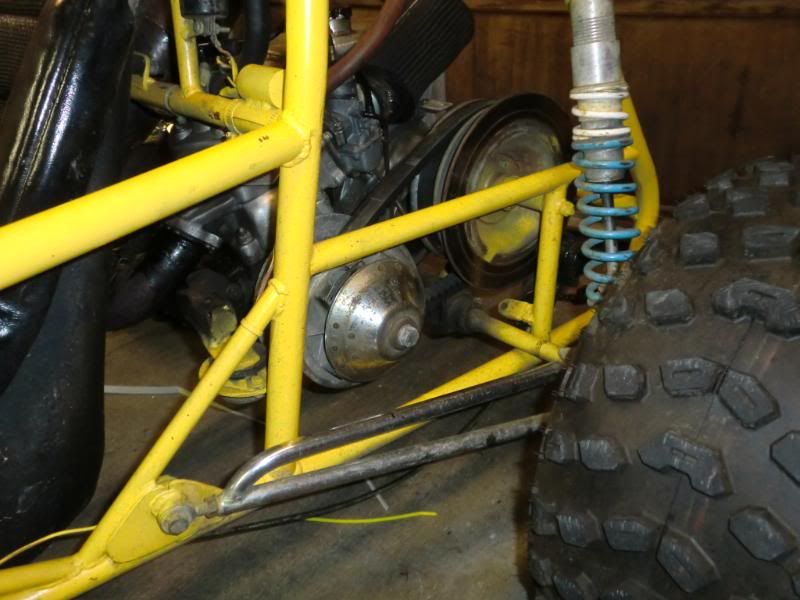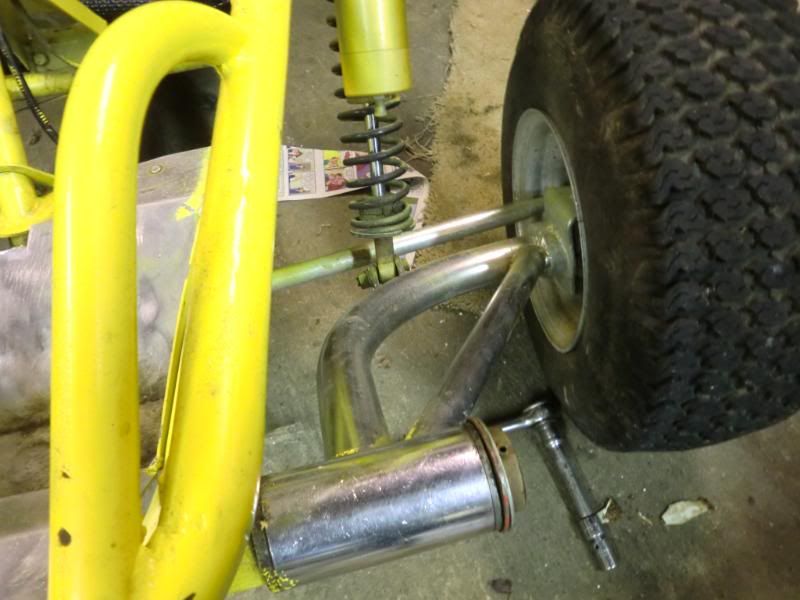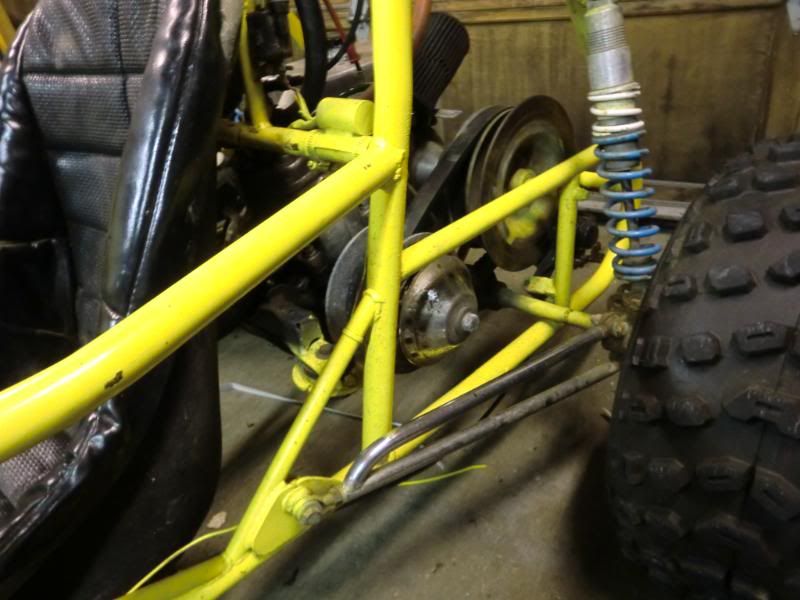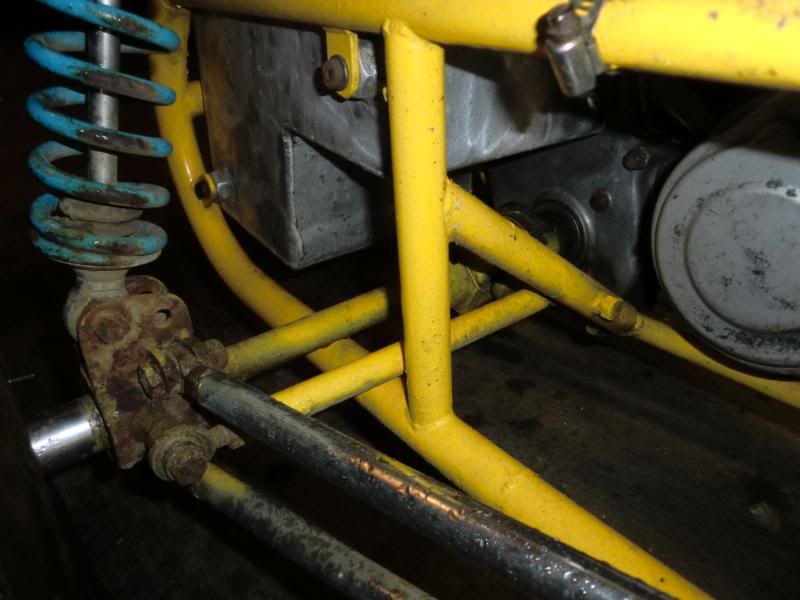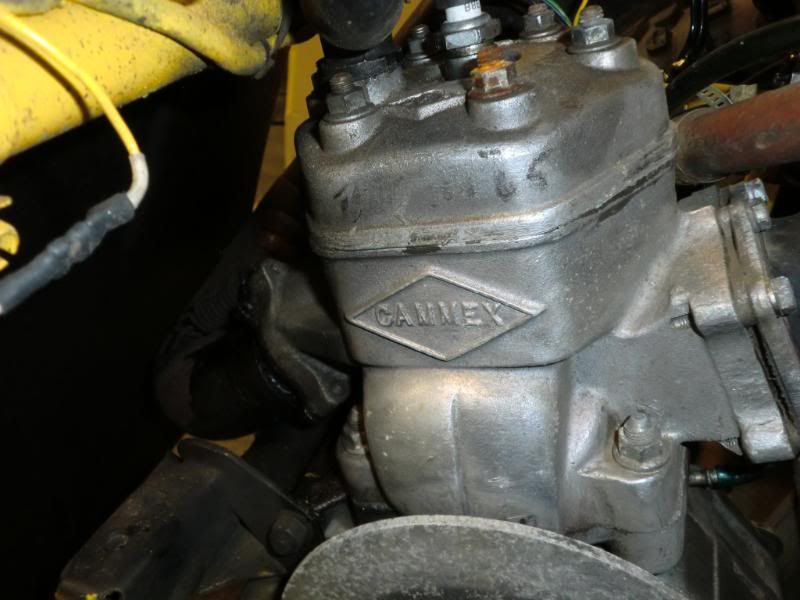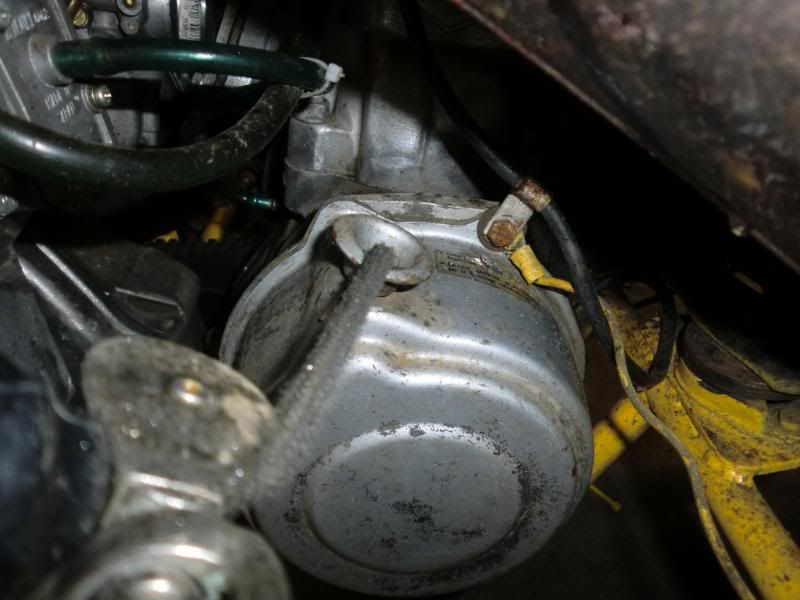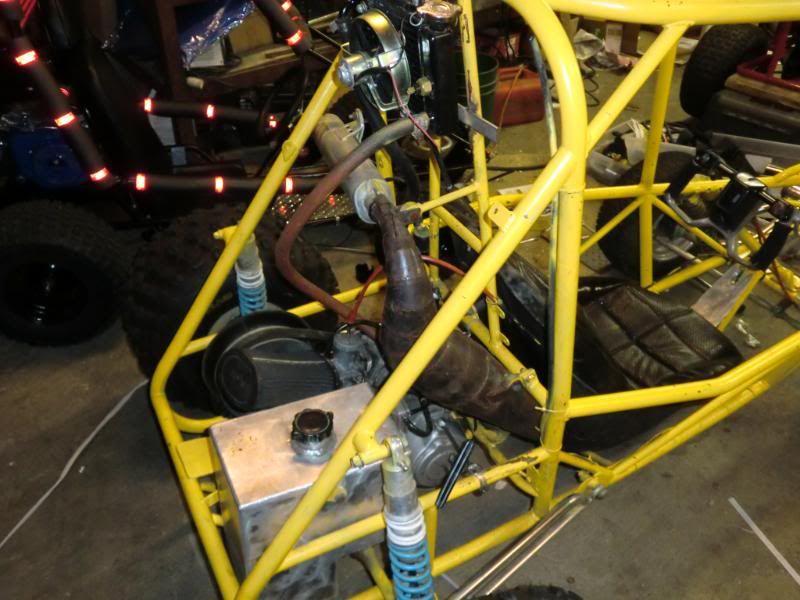 I found the owner of Cammex (CRP Cammex Racing Products) now is called CPI Racing Heads.
I guess the bottom end guts are all Odyessy. The Cases jug and head are all Cammex products.
This is from the old Cammex owner. He is a member over at three wheeler world.
You do indeed have a piece of Odyssey Racing history, GREAT FIND!
The
Engine
is a CAMMEX Racing Products, (CRP) 250cc Engine.....(unless it had one of the "Open Class" engines, then it could be as large as a 360cc), The cylinder was the same cylinder and head that we made to fit onto the 81-84 ATC250R Engine, that cylinder and head were built for the 250 class AND the open class, so the only way to tell which you may have is to pull the head and take some measurements.
We built the cases for the Odyssey to adapt the existing Cammex cylinders to that Engine compartment. The Engine should run very well, ones just like that, (in fact....could have been that one....lol), won quite a few AATVA Nationals in their day.
There were many guys that ran the engines, but you might look for anything about one of the "Bagus" brothers, (may have been spelled "Bogus"), the two brothers ran very hard, won several major races, and I believe at least one of them, (Mike Bagus.....I think), either won or took 2nd in the National Championship Points a year or two.
I WOULD LOVE to find one of those for playing at Little Sahara, even though they were closed course machines, (before there were "side-by-sides"....lol), they would be a BLAST in the dunes!
When you have to tear it down, take down some numbers and call the shop.....I would be glad to help you keep it fresh and going strong.
Here are some pics a member of another site sent me.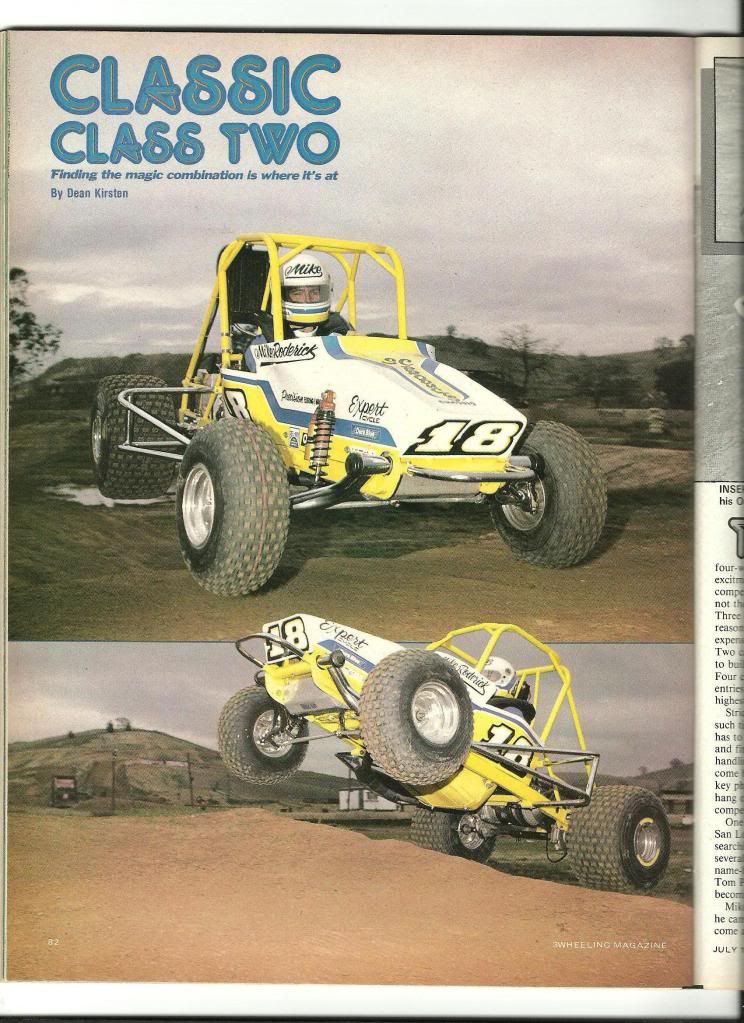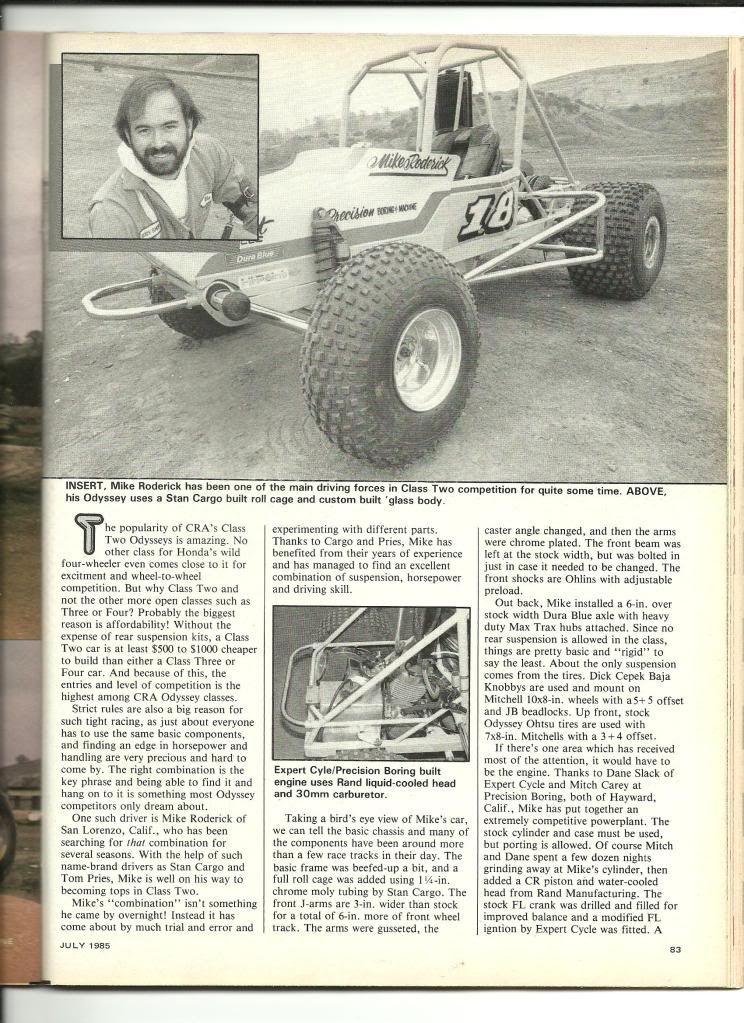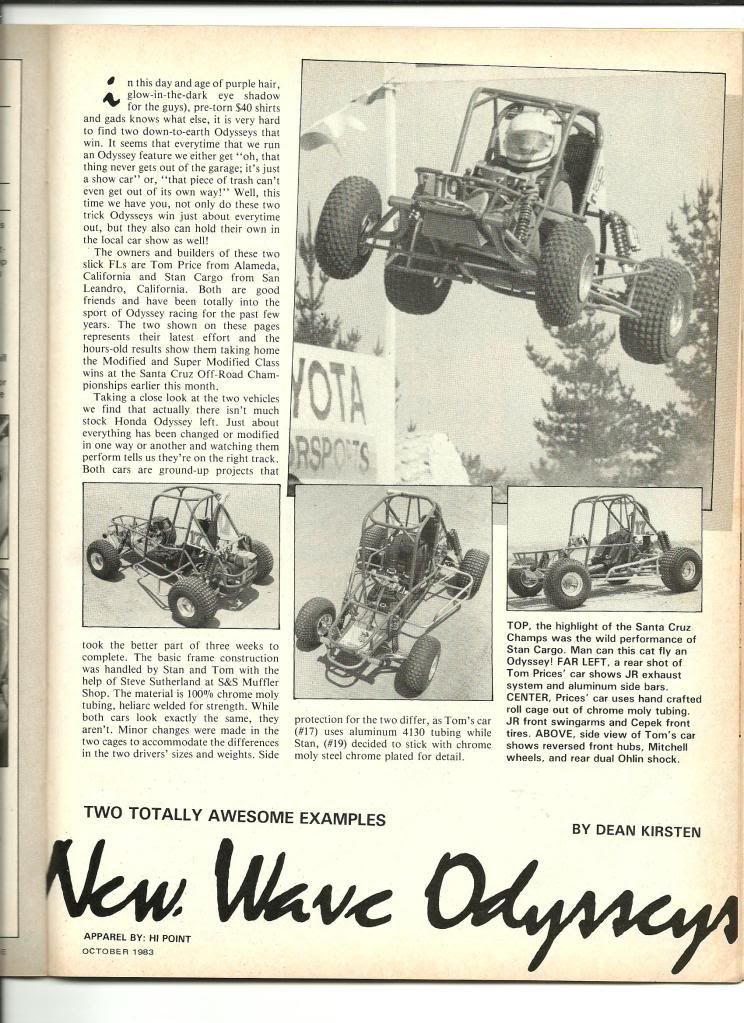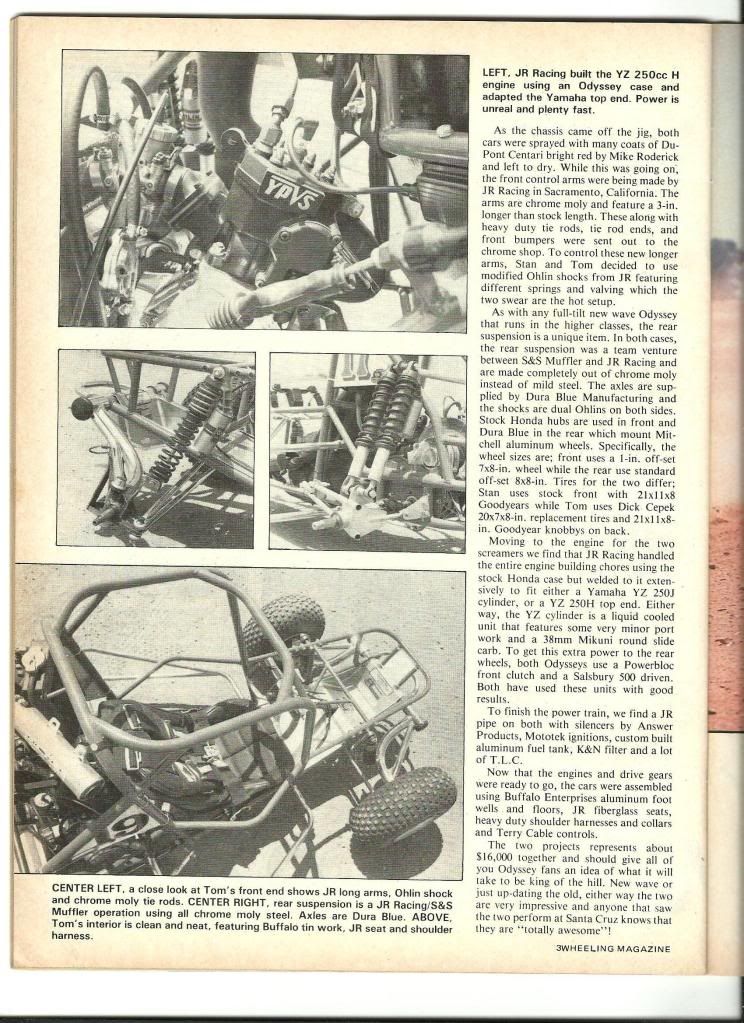 The reason I post this here is I am still looking for any info I can on these old Ody racers. enjoy friend