I have some pictures of the job I had on this axle... I need a bigger "shop" as my little storage shed was not designed for me working on this thing inside of here... If I had a set of good tools and a shop I would be dangerous!!! I even managed to trip on an extension cord and bust my butt falling out of the shed!!!
All in all this is an easy fix. The hardest part was removing the old axle at the tranny... I had stripped the bolt the last time I replaced my transmission so I had to cut the nut off the face of the axle. These are bolted around the output shaft, with one side of the housing being tapped and then a retaining nut is placed on the extruding thread. I had a real easy time removing the what looked to be original bearings (at least oem) and dust seals. I might have even been able to just plug and play if this had been done in the field. I figured while I was at it, I'd put new bearings in.. They tapped right out with a wooden hammer handle pushing out and I was able to tap them in with a new rubber mallet. Probly not best way of doing the job, but I don't have a lot of tools and a shop yet... The dust seals were pushed in by hand!!! Ouch on the arthoritis but I didn't want to tear these up!!! the rest was pretty simple even for me!!!
I am waiting for a replacement bolt for the top eye on my shocks from Randy. Seems I lost this somewhere along with a pair of rubber rezzie grommets for between the frame and rezzie... besides that She should be ready to ride soon!!! I will order another axle for the other side after the holiday's...
Attachments:
File comment: Everything lined up so I get it on right!!!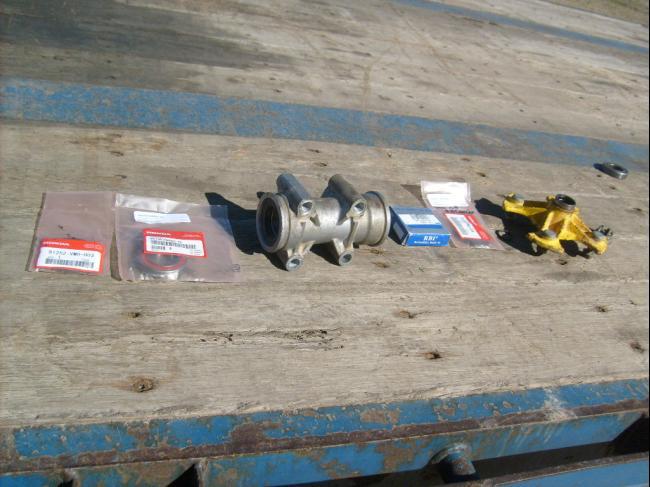 leftaxle002.JPG [ 50.2 KiB | Viewed 1447 times ]
File comment: I greased up the dust seals innards before puuting them in place
leftaxle003.JPG [ 44.61 KiB | Viewed 1447 times ]
File comment: I forgot to take a picture of the carrier with grease INSIDE but I did pack a finger full or two in each side...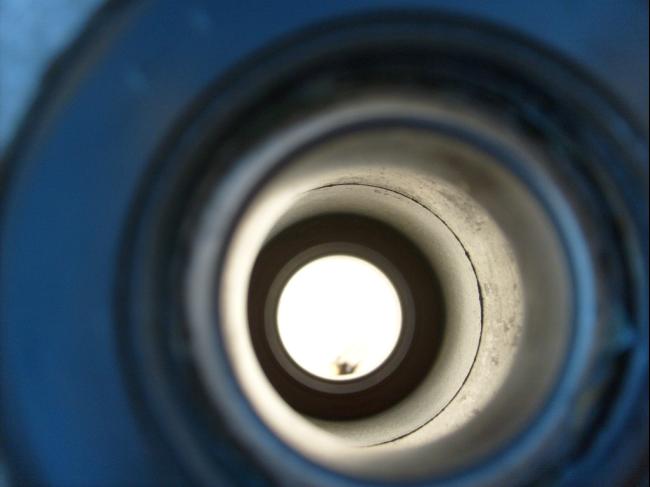 leftaxle005.JPG [ 23.5 KiB | Viewed 1447 times ]
File comment: All installed ready for shock!!!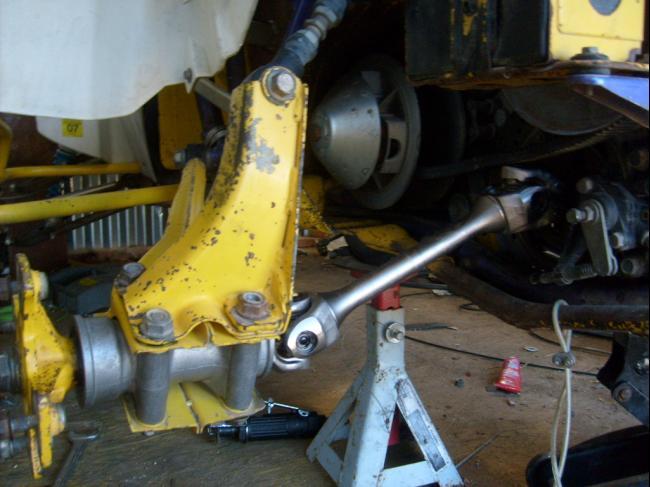 leftaxle006.JPG [ 45.33 KiB | Viewed 1447 times ]
File comment: in the up position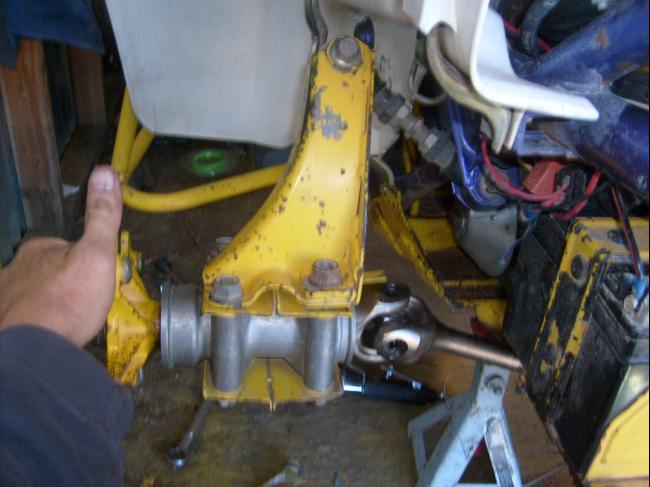 leftaxle009.JPG [ 43.07 KiB | Viewed 1447 times ]
File comment: You can see where I have bottomed out a few to many times and the damage to the rubber boot, and how the arch is bent in...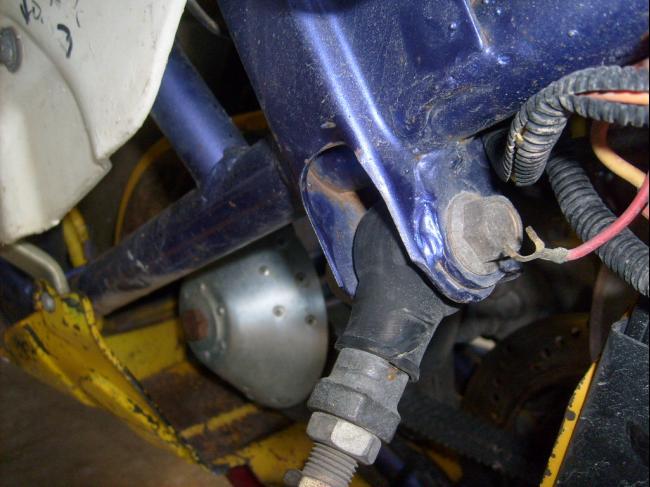 leftaxle010.JPG [ 47.51 KiB | Viewed 1447 times ]