Joined: Fri Jan 12, 2007 2:17 pm
Posts: 2840
Location: Wichita ks
Idid a little work on upper relocat shock bracket. The two bolt system made me say UM. The edge of the bracket sets againt the existing bracket tight and will not let it move under compression. The problem two bolt holes and force thing move. If the mounting bolt comes loose the bracket will rock under droop alowing the axle to bottom out OOCH. Options: drill third hole UHHHH. The bracket is tempary untill new upper arm is built moving shock into stock bracket. So I did not want extra 10mm hole for questions like whats that there for to which I would have to explain my math skill or the lacking of. So I oped for a solution once again thanking dear old dad. A load shear check bolt. Thanks DAD.

I will post pics explaining the issue and solution. Yes, grade 2, 6mm bolt one hole and a drop of lock tight.
Attachments:
File comment: Bracket in position against exhisting mount for comression load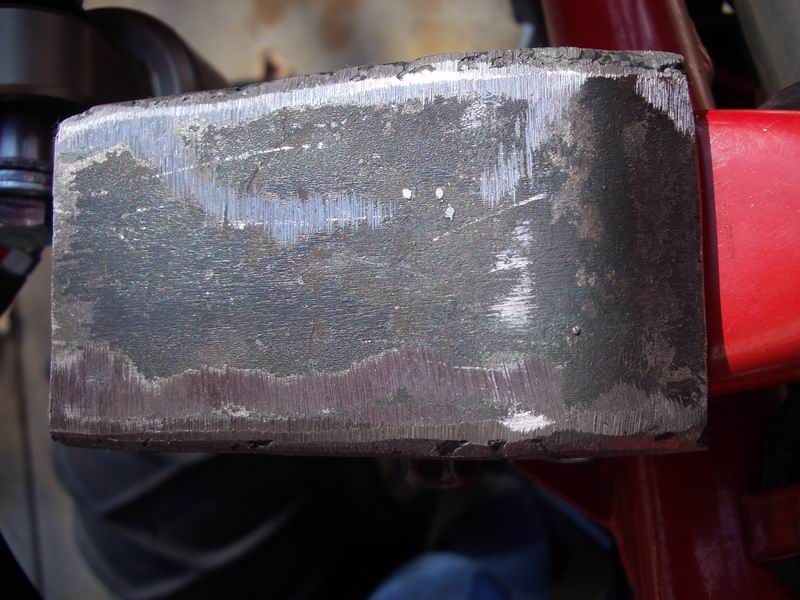 Resize of new bracket up tight against upper mount.jpg [ 115.55 KiB | Viewed 498 times ]
File comment: bracket in positin if mounting bolt came loose uner extended load ( sprug weight) axle bottoming.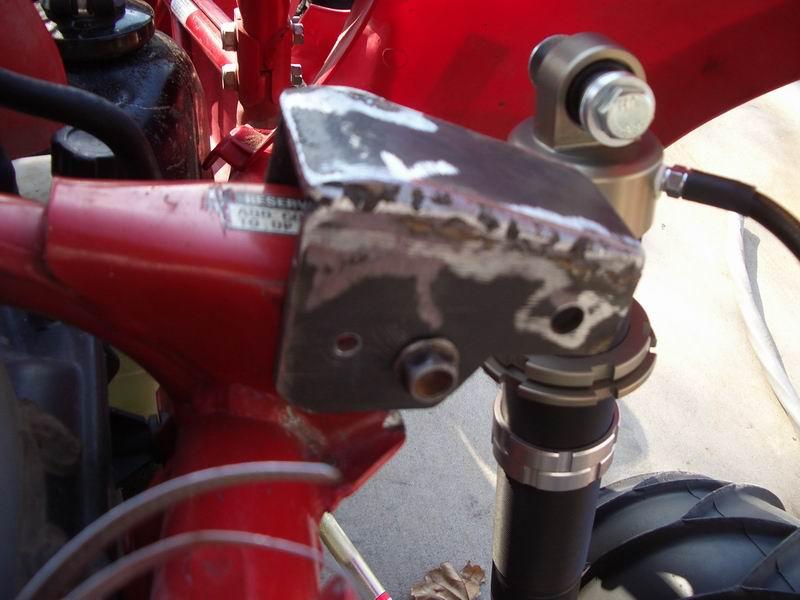 Resize of New bracket not against upper bracket, if shear bolt broke.jpg [ 94.08 KiB | Viewed 498 times ]
File comment: bracket with hole drilled for shear bolt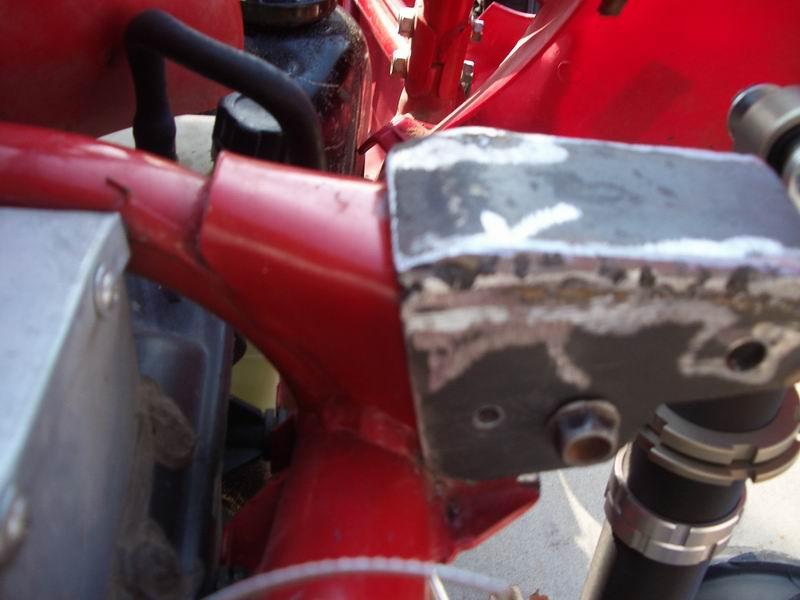 Resize of new bracket in positon with shear hole.jpg [ 83.48 KiB | Viewed 498 times ]