Attachment:
The attachment IMG_5767.JPG is no longer available
Hello all, I am a new member on PilotOdyssey.com but I have been reading a lot of the forums for a few years. Right now I can say that I can't believe I haven't become a member sooner. Anyways I have a few questions but first let me explain my situation... I purchased a FL350 about 4 years ago and planned on getting it running and having a good time
. I didn't take long before I changed my mind about running the stock 350
Engine
and putting in a '98' Rotax 670. After 4 years of reading threads and attempting to retain as much wisdom as humanly possible, my dream buggy came to life!!!
. So... About a month ago, with a total of probably 15mins of ride time my brother hit the slightest jump and upon impact with ground broke both U-Joints and bent one of my $950 WorksPerformance Shocks. I should also mention we replaced the original U-Joints with U-Joints from a measure comparison at NAPA auto parts.
1st Question) Am I an idiot for not reading the forum on U-Joints before driving 670/Odyssey?
2nd Question) Where do I go from here...? Do I buy U-Joints from chucklenuts at aftershot motorspurts Motorsports which cost around $200 per Joint, or buy used Drive shafts with stock joints in them?
3rd Question) Is there anything else I may want to consider before going through this painful experience again?
P.S. Happy Independence Day!!! to all Americans on the Forum
Attachment: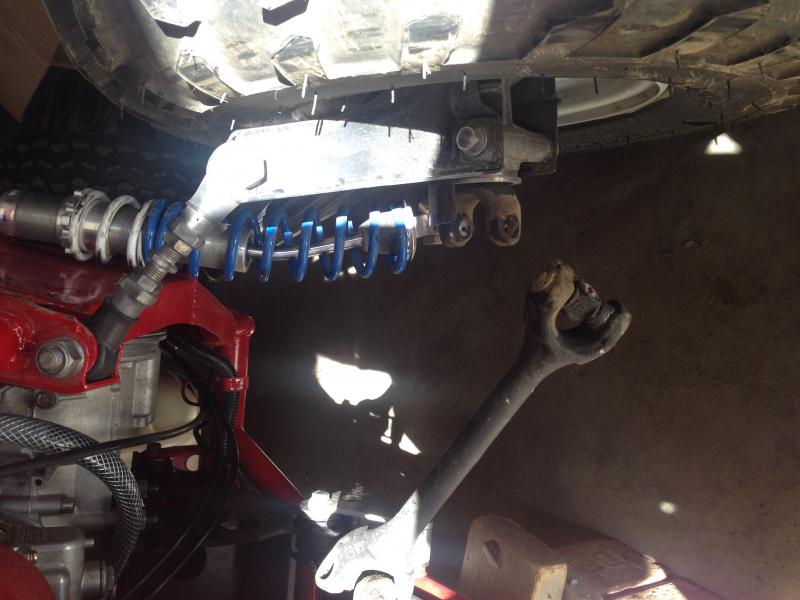 IMG_5767.JPG [ 54.83 KiB | Viewed 207 times ]