I have been lurking around this site for years. I am a life long dirt bike and sport ATV guy but recently started discussing the possibilities of getting hurt on them with my brother. My brother mentioned he thought he could sell his bike and evenly trade up to a Honda Odyssey. I thought about it and loved the idea. I put everything I had on Craigs List and in 3 weeks sold my bike, 3 sleds, and a trailer.
I bought my first Pilot off Ebay and drove to the "middle of nowhere" Ohio to get it.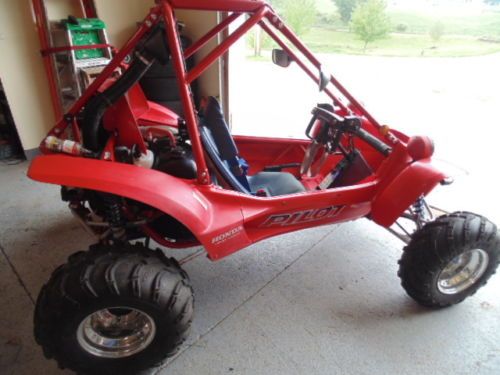 A week or so later, DC had his liquidation sale and I struck a deal with him.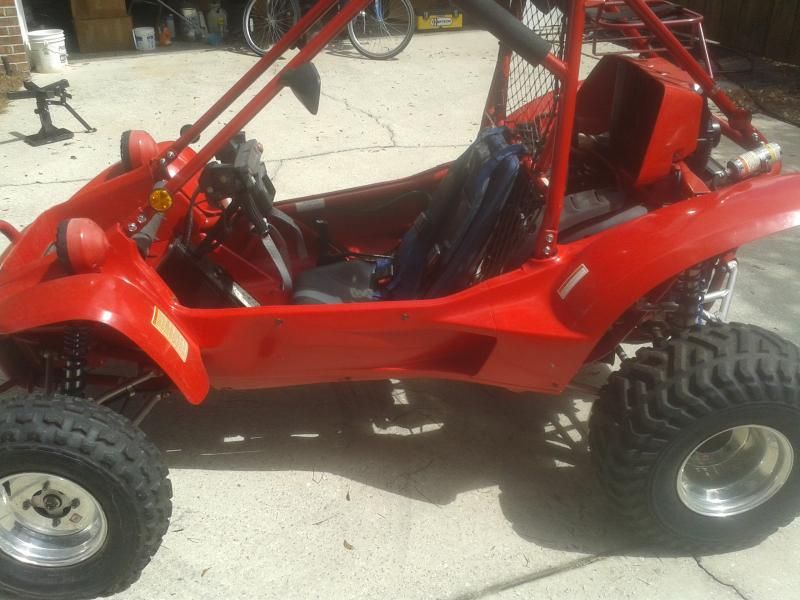 I contacted a shipper and got a great rate shipping from Florida to Michigan.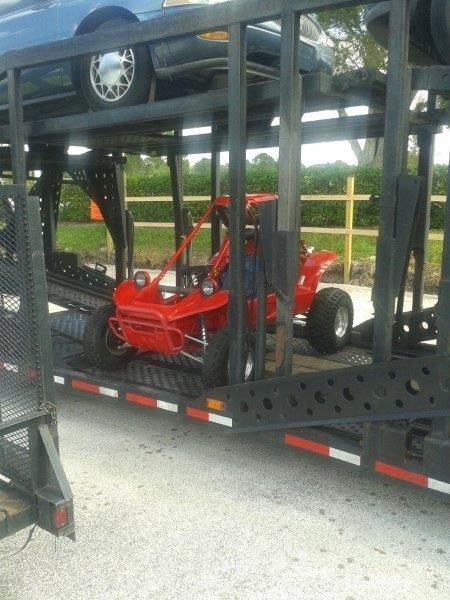 Back home, I ordered 2 red seat covers off Ebay from what ended to be a member of this site. I found a great deal on new tires which were 22" GBC XC Masters from Wallmart online. They look like Razr 2's but are half the price. I got the red seat covers and love them. I ordered some custom graphics from a guy on ebay.
Received the tires.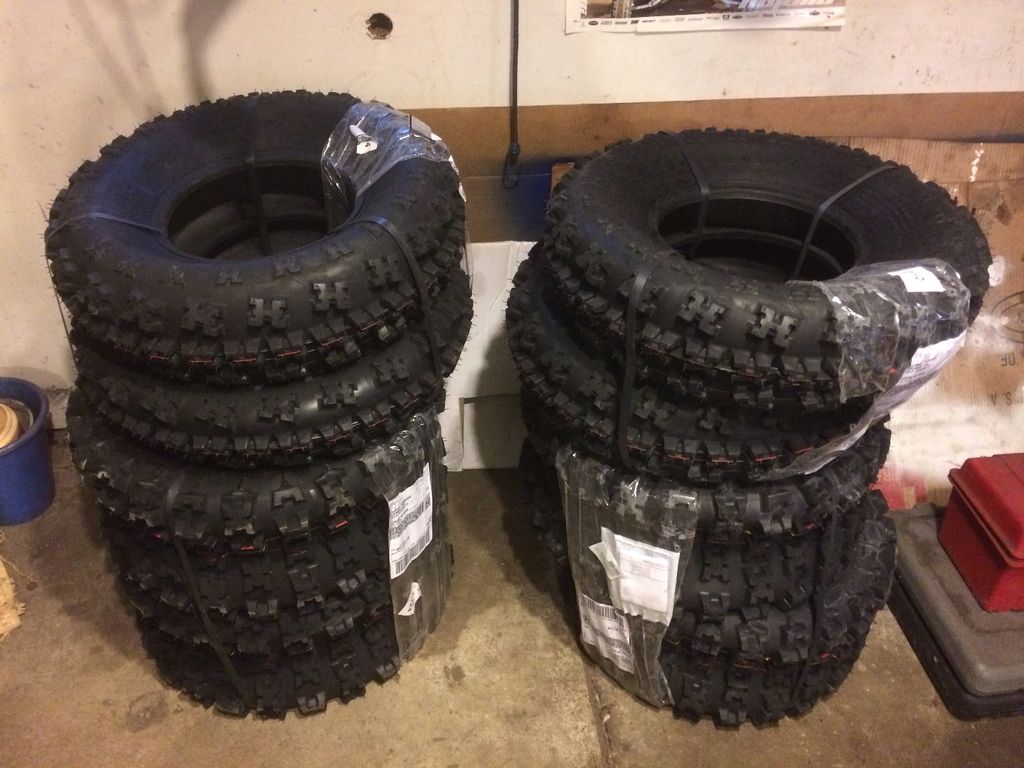 Took them to a local tire guy for mounting.