Short story: (kinda NEWBIE Update/Build)
Hello, My Names is Jesse. I've had an addiction to go-karts every since I could walk. I remember the school bus would drop us off at a family friends house; in the barn was an old FL250 that rolled. I thought about it for many years, but the owners wouldn't sell it. I tried to build a go-kart like it from old lawnmowers I found at the local junkyard.
Then got my license, abandoned the go-kart and built some would say a road legal go-kart, a Honda CRX. I still thought about the FL250. Many years later when I finally made some money for myself and I tracked down and bought that exact fl250.
Attachment: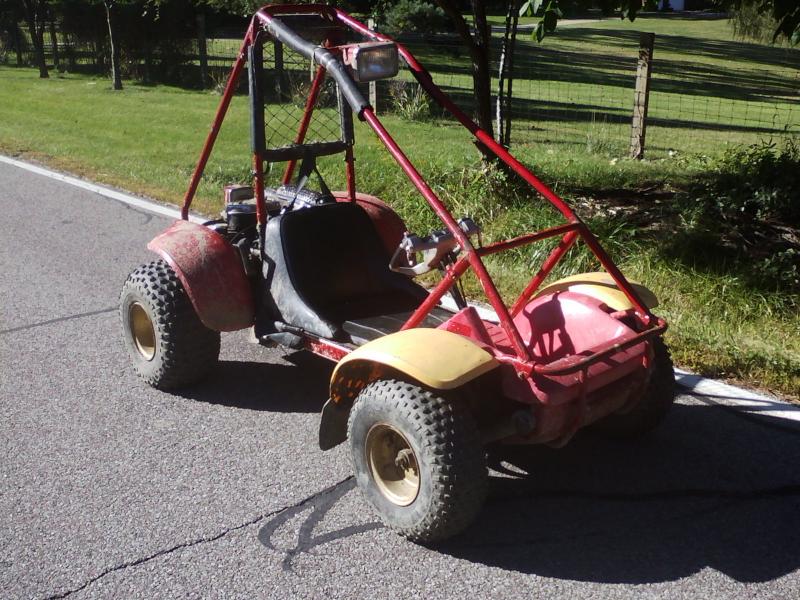 0924141618.jpg [ 105.92 KiB | Viewed 350 times ]
It was pretty rough, but thanks to Partzilla and Ebay I rebuilt it. I realized after the first time at the ATV Park, suspension is pretty important. So I traded it for an even worse off, Modded FL350.
Attachment: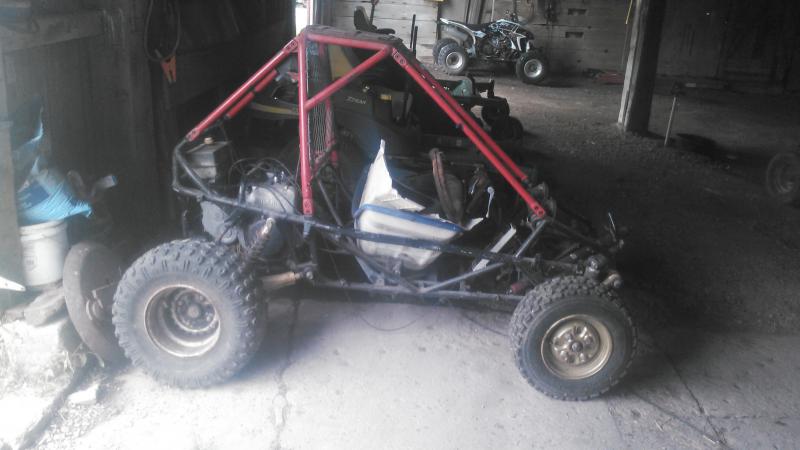 MyOdy4.JPG [ 43.5 KiB | Viewed 350 times ]
The FL350 has an 340cc Snowmobile
Engine
welded in from a 1979 Polaris Apollo. My newbie thread:
viewtopic.php?f=5&t=15300
So after a lot of learning about Polaris P85 Clutches, Belt Alignment and width, Dayco's Website for dimensional belts (super helpful), machining and some expensive clutch tools; I finally have a strong running FL350.
My latest Pic:
Attachment: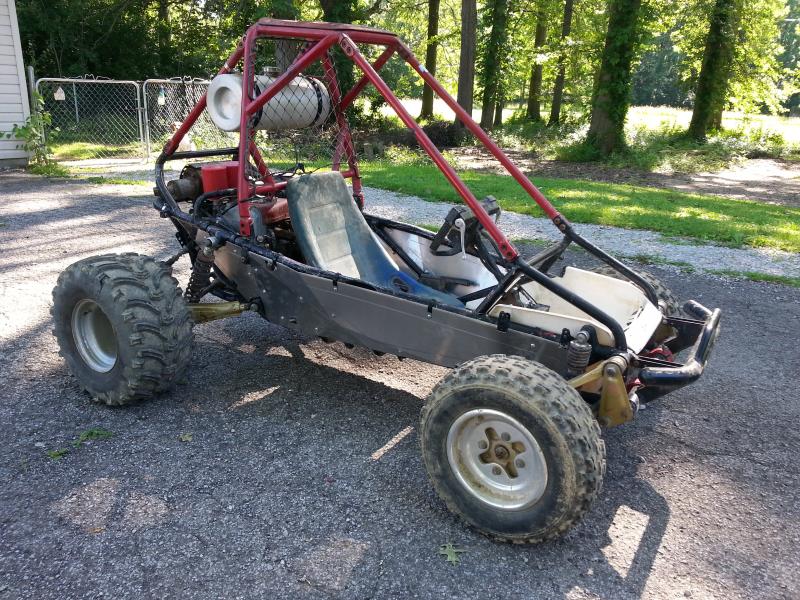 20170704_164928.jpg [ 141.67 KiB | Viewed 350 times ]
So on to the build Portion:
I purchased the Farr-Offroad bolt on subframe that uses TRX450 suspension. The kit is awesome, well thought out, welds look great, sub-frame looks super strong. The kit I bought came with all the nuts/bolts and it even came with 4 tie-rods with bell crank.
I'm in the process of painting, I made sorta Parts mobile in my Garage:
Attachment: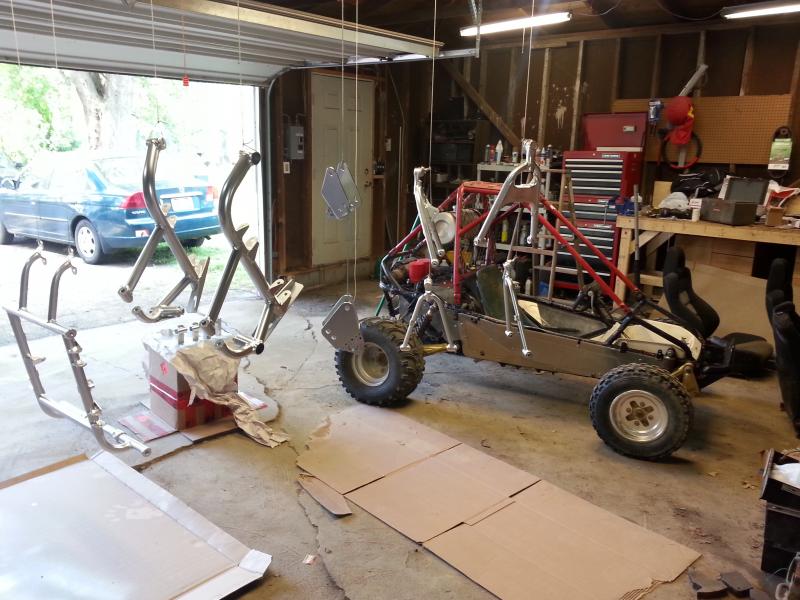 20170725_155932.jpg [ 80.42 KiB | Viewed 350 times ]
Information online is a little scarce on this kit perhaps because its newer. I will try to provide some dimensions like height, width, and possibly weight vs stock.
More Updates to Come: