No, it's not that blue one you have pictured...I talked to that guy actually though, it's still for sale for 2500 and he has some FL350 parts to go along with it.
I ended up buying another triple e out of Vegas as it had the comet gearbox in it...Someone correct me if I'm wrong, but the fact that the axles on my blue one seater have the u joint style connection on the ends, that's a sign its for a comet gearbox. Also - were any of the gen 1 cars set up for snow mobile Engine? I have a feeling this was a car built special in the early to late 90's?
Here's some pics of the 2 seater i picked up for 1200...Yamaha exciter electric start...Needs a lot of work, but it's all there. I think I'm going to make it a one seater, whereas before my plan was to take the parts off of this one and put it in the one seater.
Attachment: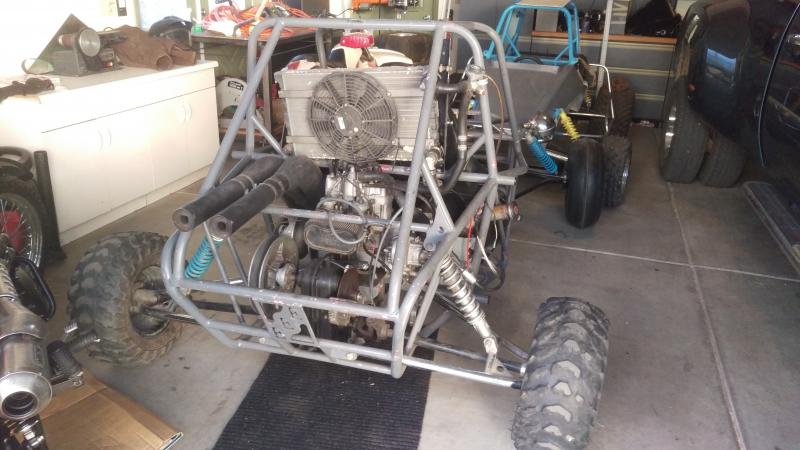 IMAG1897.jpg [ 58.22 KiB | Viewed 100 times ]