Attachment: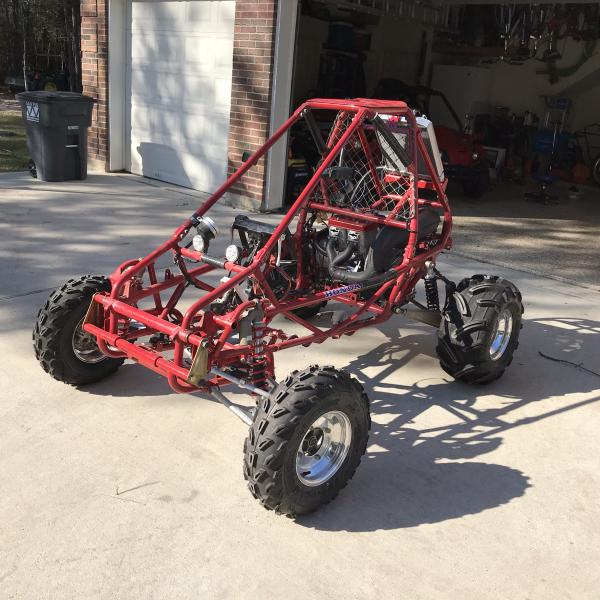 6BEE548E-6307-46E8-833E-331624684A48.jpeg [ 66.36 KiB | Viewed 463 times ]
Here is my FL350 in the midst of the Farr Rotax 670 conversion. It's been a fun but frustrating project. I also have the Farr TRX450R front suspension kit that really came out nice. I have been on this forum quite a bit and I have studied every Rotax conversion thread and picture, it's been a huge help. I have a few questions for you guys that have done the conversion.
1. I'd love to know how you set up the dual carb throttle cable assembly. What kind of bracket did you come up with and how did you route the original cable?
2. Where did you mount your fuel pump? The website recommends mounting it to the
Engine
mount but I'd like to have it more accessible.
3. I'd love some guidance on the wiring. I bought a Skido repair manual and I am trying to make sense of the wiring set up. It has to be more straight forward than what I am seeing.
Any pictures would be a huge help. I'm in Houston, TX and I'm looking forward to hearing this baby fire up.
Dave