89-90 Honda Pilot Replacement Front A-arm bushings
by hoser..
Many of you might have noticed that the spherical bearings on the Pilot front suspension
can be a headache.
If you hit something with the front tire on a Pilot you can pop the snap ring out of its
groove then you need to take the whole thing apart to install the snap ring again, once
the snap ring is forced out of its groove it never is as strong as it was before, when it
is forced out it will shear off part of the groove edge making it easier to come out again
in the future.
http://www.atvbushings.com/index.html
Attachment: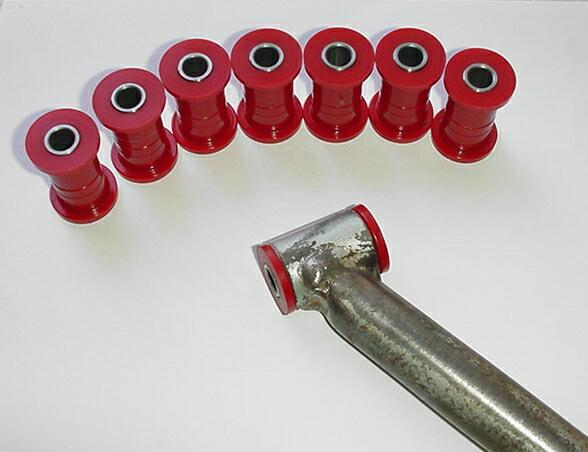 Bushings.JPG [ 27.88 KiB | Viewed 312 times ]
Stock stuff.
Attachment:
oldbearings.jpg [ 66.59 KiB | Viewed 312 times ]
Other pages.
viewtopic.php?f=1&t=14211
viewtopic.php?f=4&t=2798
viewtopic.php?f=1&t=4895&view=previous
http://www.pilotodyssey.com/armbushings.htm
viewtopic.php?f=2&t=13810&view=previous